Oath's Digital Prophet David Shing & Chief Scientist Niklas Karlsson to Deliver Keynote Addresses at 2018 DigiAsia
October 17th, 2018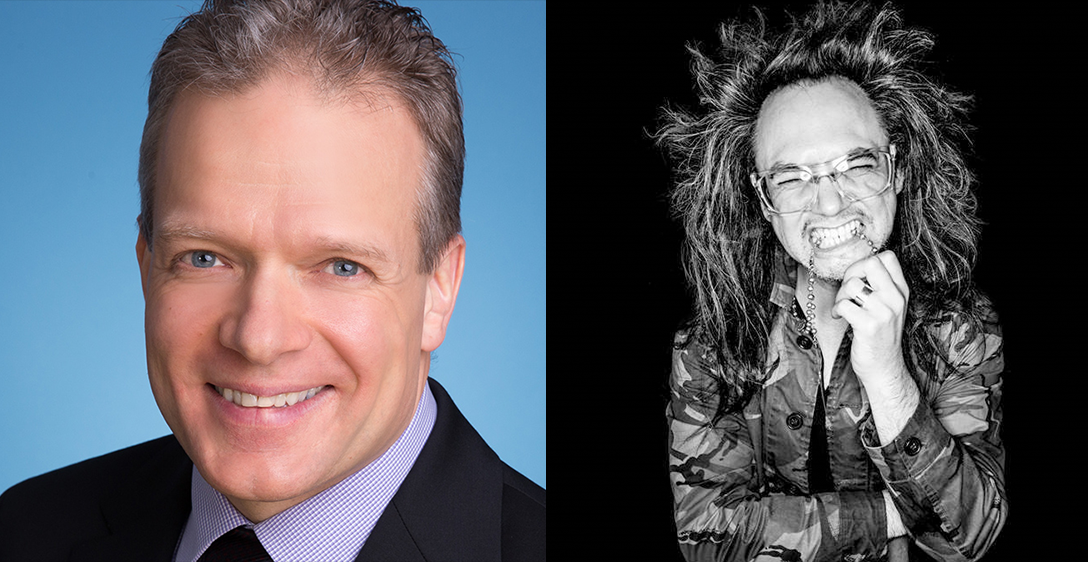 Oath Night Banquet to be held on Nov. 15th at Grand Hotel for all distinguished guests and VIPs
(Taipei/October 17th, 2018) 2018 DigiAsia will be taking place from November 15th (Thursday) through November 17th (Saturday) at the Expo Dome of Taipei Expo Park. The theme of this year is "Experience AI," where the four topics of "AI x Industry," "AI x Media," "AI x Technology," and "AI x Creativity" will be explored in depth. In addition to insightful keynote addresses by more than 50 renowned experts from home and abroad, 2018 DigiAsia will also feature a variety of panel discussions, 4 digital-themed exhibitions, 6 center stages, and 400 startup teams – in collaboration with the 2018 Meet Taipei event, the largest startup festival in Asia where over 68,000 participants can be expected.
Among the keynote speakers this year are two visionary leaders from Oath: David Shing, currently the Digital Prophet, and Niklas Karlsson, currently the Chief Scientist. They will be shedding light on some of the most innovative AI applications from Oath during the afternoon session of November 16th. Oath will also be hosting the welcome banquet on the first evening, expressing the warmest welcome to all distinguished guests to Taipei at the classical Grand Hotel.
David Shing is Oath's Digital Prophet. He works across the globe to identify new opportunities for the business and assist in building the external profile of Oath. He regularly speaks, discussing the latest marketing trends and providing his insight on the evolving digital landscape and where he believes it is headed in the future. By night he is an accidental singer-songwriter.
Dr. Niklas Karlsson is the Chief Scientist and Vice President of Research for Oath Inc's Programmatic Ad Tech Demand Platform, where he creates and implements the research vision around AI applied to online advertising. Niklas received a Ph.D. in Engineering with a focus on Control theory, Dynamic Systems, and Robotics, and an M.A. in Statistics and Applied Probability from UC Santa Barbara (USA); and an M.S. in Engineering Physics from Lund University (Sweden). He is also an alumni of the Stanford Executive Program. Niklas holds 29 patents, and received the Distinguished Alumni Award from the Department of Mechanical Engineering at UCSB in 2015 in recognition of "outstanding application of systems engineering principles to the field of online advertising" and the Master Inventor award from Oath Inc. in 2017 (the highest technology/science recognition within the company).
For more information on keynote speakers and programs, stay tuned for more upcoming newsletters or visit http://digiasia.org.tw 2018 DigiAsia is a free event for AFAA members (200 spots available). Domestic registration is now available at https://www.accupass.com/go/2018Meettaipei Be sure to sign up soon!