09:30-10:10
Opening Ceremony
10:10-11:00
Social innovation for SDGs
Audrey Tang / Digital Minister, Executive Yuan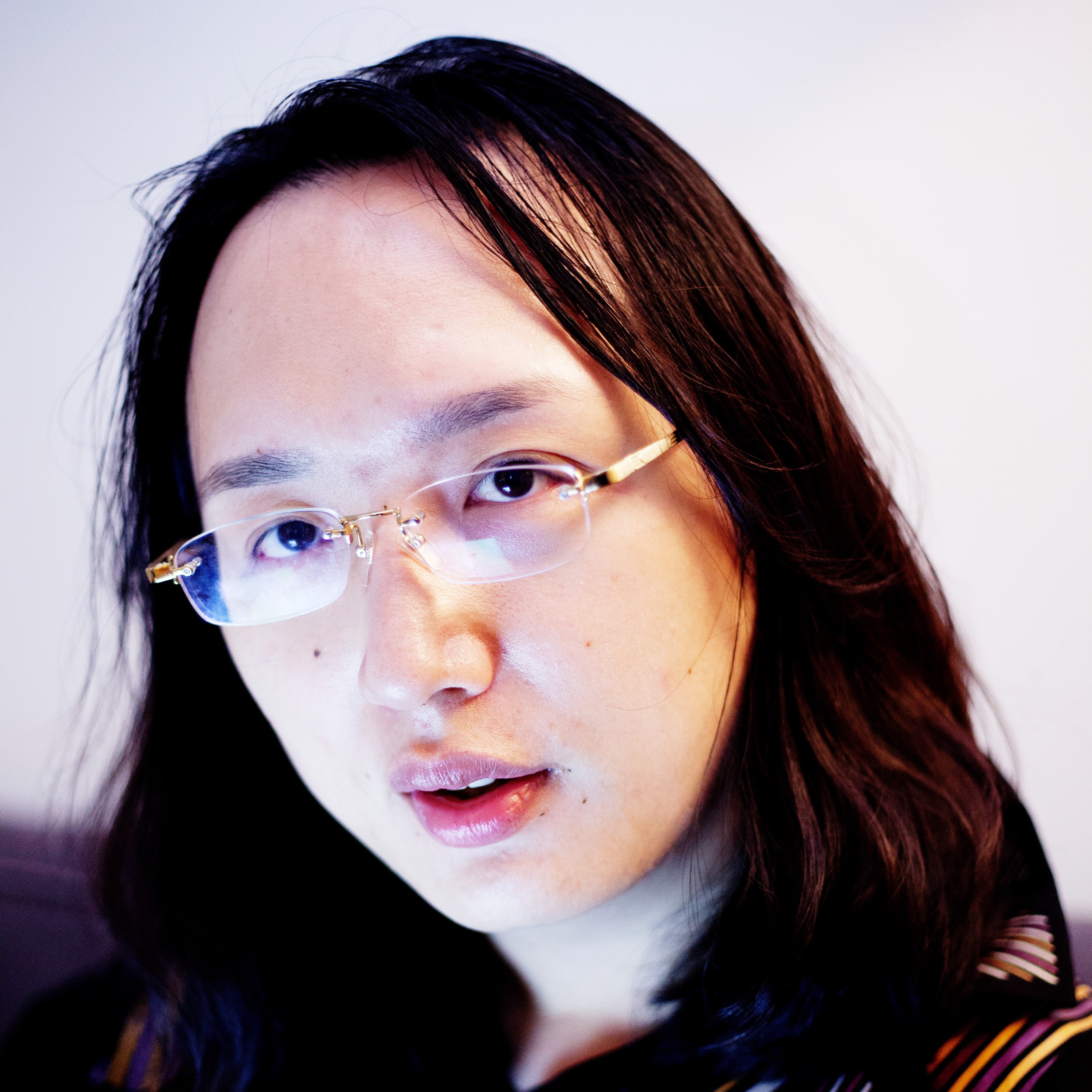 Audrey is known for revitalizing the computer languages Perl and Haskell, as well as building the online spreadsheet system EtherCalc in collaboration with Dan Bricklin.

In the public sector, Audrey serves on Taiwan National Development Council's open data committee and K-12 curriculum committee; and led the country's first e-Rulemaking project. To join the cabinet as Digital Minister on Oct 1st 2016.

In the private sector, Audrey works as a consultant with Apple on computational linguistics, with Oxford University Press on crowd lexicography, and with Socialtext on social interaction design.

In the third sector, Audrey actively contributes to Taiwan's g0v ("gov-zero"), a vibrant community focusing on creating tools for the civil society, with the call to "fork the government".
11:00-11:40
AI Democratization in Taiwan
Sheng-Wei Chen / CEO, Taiwan AI Academy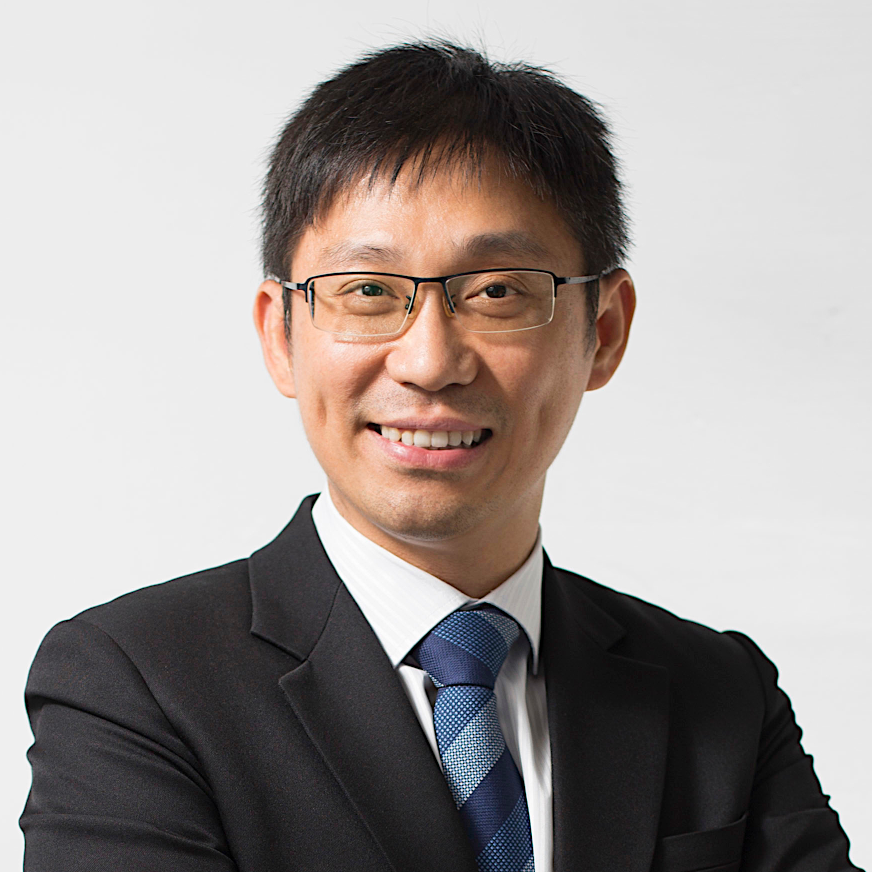 Dr. Sheng-Wei Chen (a.k.a. Kuan-Ta Chen) is the Chairman of Taiwan Data Science Association, the Director of Artificial Intelligence Foundation, the CEO of Taiwan AI Academy, and the CTO of E.SUN Financial Holding Company. He is also a Research Fellow at the Institute of Information Science and the Research Center for Information Technology Innovation (joint appointment) of Academia Sinica. He He was an Assistant Research Fellow from 2006 to 2011 and an Associate Research Fellow from 2011 to 2015 at the Institute of Information Science, Academia Sinica. He received his Ph.D. in Electrical Engineering from National Taiwan University in 2006, and his B.S. and M.S. in Computer Science from National Tsing Hua University in 1998 and 2000, respectively. Prior to taking his academic path, he was active as a programmer specialized in Windows system programming, a technical writer, and a freeware/shareware developer.

His research interests span in various application domains of AI and data science, including social computing, crowdsourcing, and computational social science, quality of experience (QoE), and multimedia systems. He received the Best Paper Award in IWSEC 2008 and K. T. Li Distinguished Young Scholar Award from ACM Taipei/Taiwan Chapter in 2009. He also received the Outstanding Young Electrical Engineer Award from The Chinese Institute of Electrical Engineering in 2010, the Young Scholar's Creativity Award from Foundation for the Advancement of Outstanding Scholarship in 2013, and IEEE ComSoc MMTC Best Journal Paper Award in 2014. He was an Associate Editor of IEEE Transactions on Multimedia (IEEE TMM) during 2011 to 2014 and has been an Associate Editor of ACM Transactions on Multimedia Computing, Communications, and Applications (ACM TOMM) since 2015. He organized ACM Multimedia Systems 2017 in Taiwan and served the lead program chair of ACM Multimedia 2017. He is a Senior Member of ACM and a Senior Member of IEEE.
11:40-12:20
The future of education
Kouler Liu / VP of Marketing, TutorABC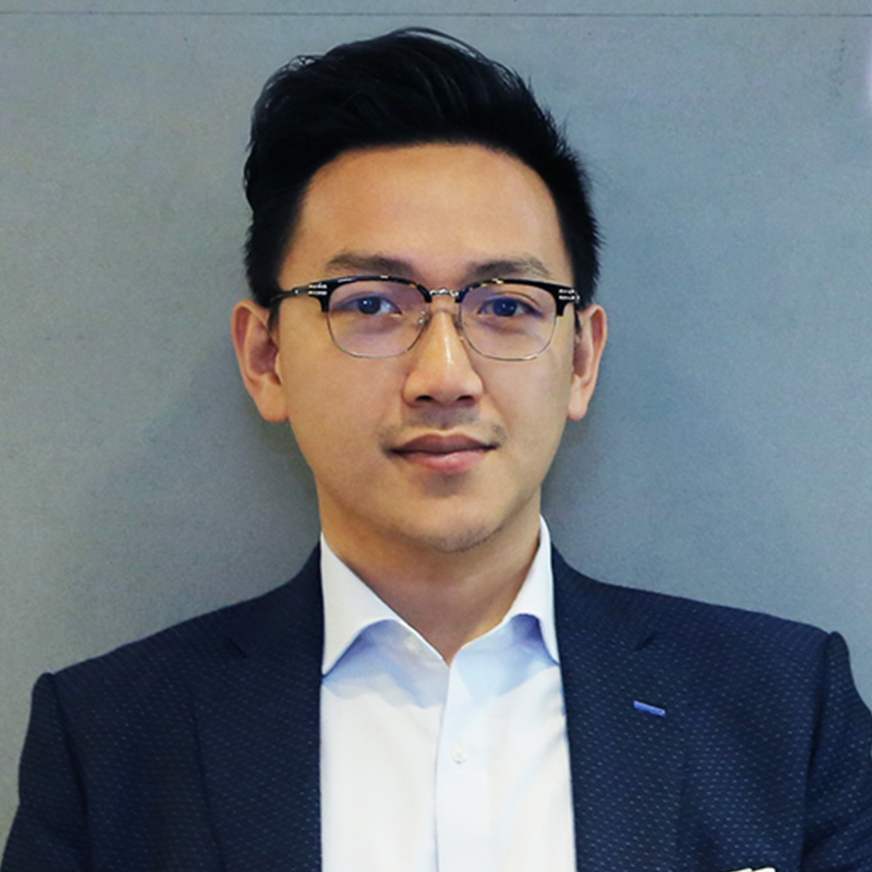 Kouler Liu is the VP of marketing for TuturABC, a major online education platform. He is responsible for linking the innovations of the company's product team to the customer-focused operations of the business units to build the TutorABC global brand, create consumer awareness and advocacy, and drive customer preference for the brand through all channels.

In his role, Kouler oversees the global management of TutorABC's brand, including consumer insights, digital marketing, creative development and agency management, marketing effectiveness, social responsibility, sponsorships, media and employee communications. Given the demonstrated power of big data and digital marketing, Kouler also oversees the leveraging of TutorABC's current capabilities to help build its global brand.

Kouler joined TutorABC in 2015. He previously served as the marketing manager of Ferrari Greater China, and before that he oversaw the marketing operation and business development at Thunder Tiger.
13:50-14:10
ADASIA 2019 LAHORE
Sarmad Ali / Managing Director, Jang Media Group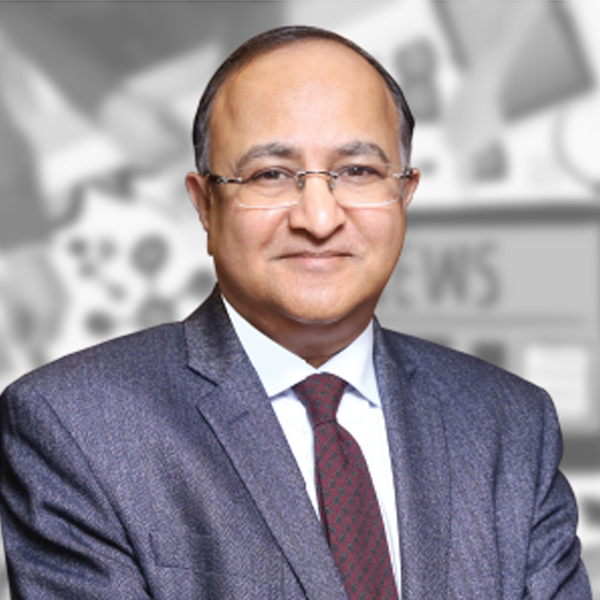 Over twenty years experience in marketing, advertising and media management. Have been associated with the Jang Group since 1993.

Described as one of Pakistan's marketing thought leaders, have served as the President of the Marketing Association of Pakistan for three terms. In 1999 was awarded the coveted Marketing Excellence Award for Contribution in the Field of Marketing.
In 2009 received the Asian Brand Leadership Award from World Brand Congress.
In 2013 was ranked amongst the 50 Most Talented CMOs by the World Marketing Congress.

Received the Sitara e Imtiaz, Pakistan's third highest civil award from the President of Pakistan in recognition of services to the newspaper industry
Presently serving as:
Secretary General, All Pakistan Newspapers Society and has previously served as its President from 2012-14.
President of the International Advertising Association Pakistan Chapter and Member of the IAA Global Board.
Member of the Advisory Board of the World Brand Congress.
Board Member and Treasurer of the Management Association of Pakistan.

Also served as Member of the Sindh IT Board (200-02), Member of the Prime Minister's Task Force on Privatisation & Investment (2002) and Member of the Governing Board of World Wildlife Fund-Pakistan.
Chairman of Organising Committee Adasia 2019 Lahore.
14:10-14:50
PHD presents Merge – Stories From The Edge
Ronnie Thomas / Head of Strategy and Planning, PHD Singapore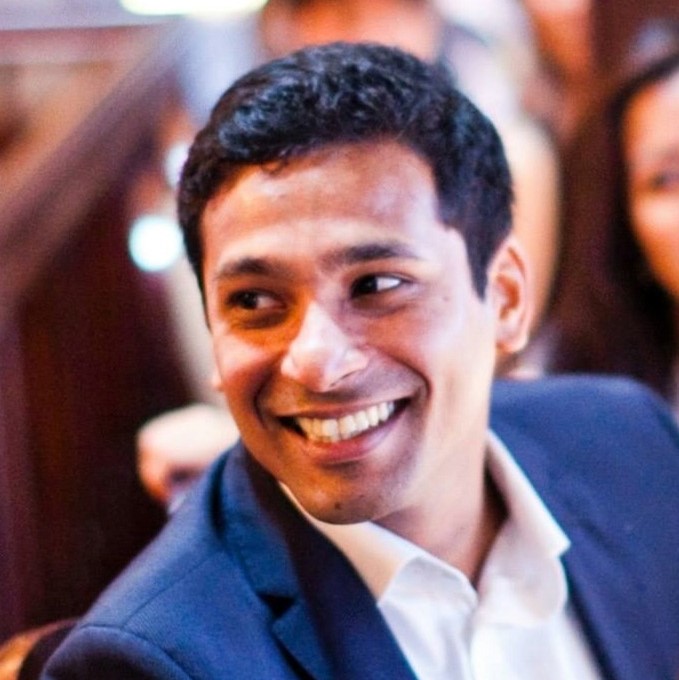 Ronnie is currently the Head of Strategy & Planning at PHD Singapore, where he leads a diverse mix of passionate media professionals in coming up with creative and innovative media solutions. He has led global strategy on some of the biggest FMCG brands, as well as iconic brands in the tech and alcohol sectors. His work on these brands has been recognized at regional and global innovation and marketing awards.

A computer engineer who worked extremely hard to enter the world of advertising, he feels strangely blessed that both worlds are now colliding at an ever-increasing pace. Having worked on both sides, he firmly believes that the combination of technology and humanity will usher in a new era of creativity for the industry. The merge of both worlds keeps him excited and hungry, and he can't wait to help shape the industry of the future.
14:50-15:30
What does AI mean for Marketers?
Tom Goodwin / EVP – Head of Innovation, Zenith Media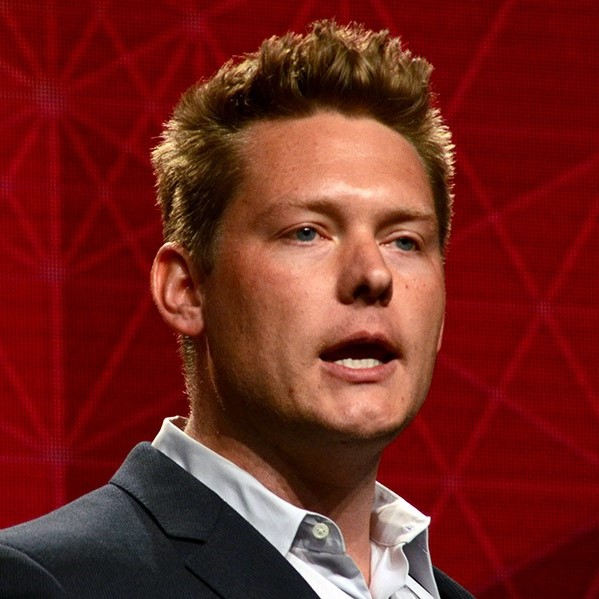 Tom Goodwin is the Executive Vice President and Head of Innovation at Zenith Media USA. Tom's role is to understand new technology, behaviors and platforms and ideate and implement solutions for clients that take advantage of the new opportunities these make possible.

Tom is also voted the #1 voice in Marketing by LinkedIn with over 600,000 followers on the platform, he is also one of 30 people to follow on Twitter by Business Insider & the top two people in Advertising to follow by FastCompany.

An industry provocateur and commentator on the future of marketing and business, he's a columnist for the Guardian, TechCrunch and Forbes and frequent contributor to GQ, Ad Age, Wired, AdWeek, Inc, and Digiday. He features on Global TV as a regular guest on i24News's "Cutting Edge" section. Tom is the author of Digital Darwinism, published on April 2018.
15:30-16:10
How To Use Stories to Highlights Your Business
Phang Chee Leong / CEO, Innity Corp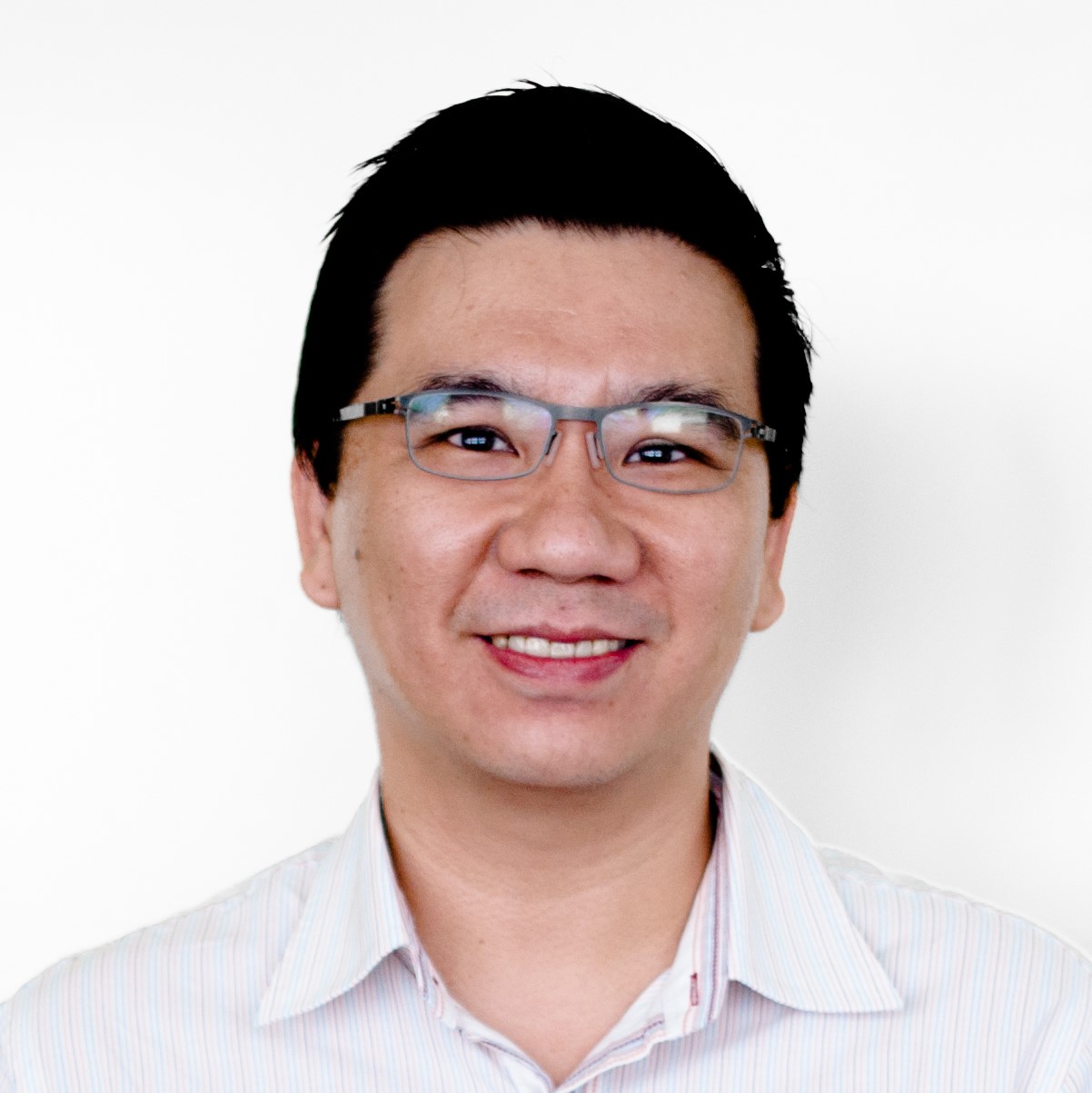 Peter Phang Chee Leong has 20 years of experience in the digital media/IT industry, and has served as CEO for Innity Corp since 2000. With considerable experience in the field, Peter assists Innity in becoming the leading online media company specializing in interactive marketing solutions, with offices in 12 countries in the Asia-Pacific region. In addition to overseeing the business direction, growth, and operations strategies of Innity, Peter is also actively involved in product research and development, to ensure that Innity continues to integrate cutting-edge technologies in products and services to provide optimal digital advertising solutions to clients.
16:30-17:10
Behind the Artificial Mind
Cheryl Ng / APAC Head of Marketing and Innovation, Xaxis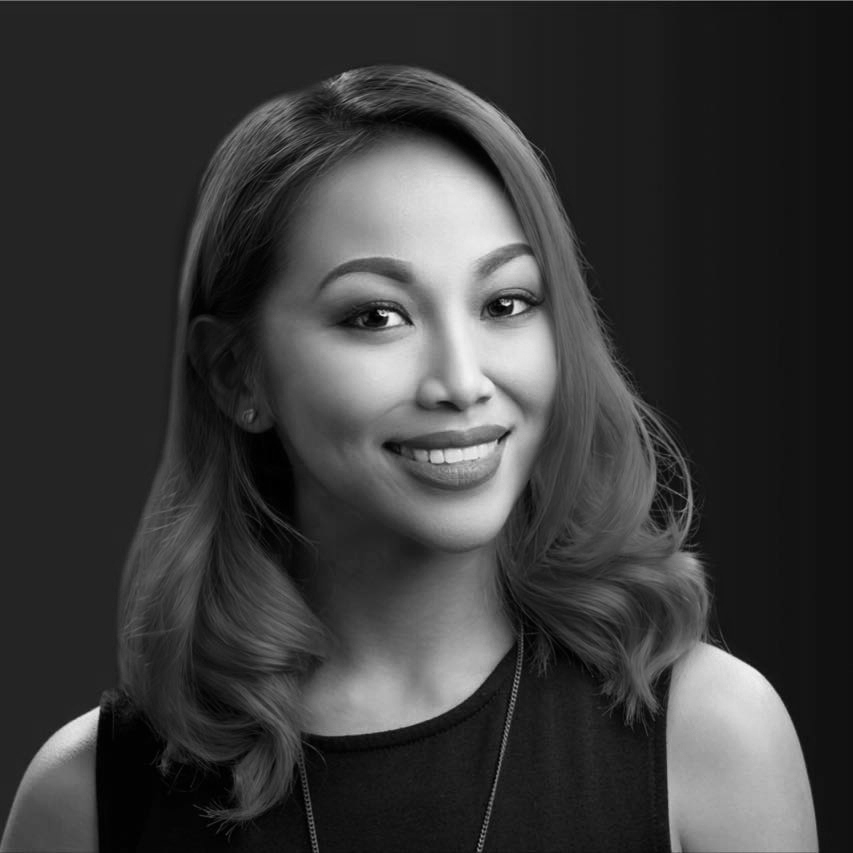 In her role, Cheryl is responsible for building up and maintaining Xaxis' position as the industry leader, positioning senior management as thought leaders, and creating awareness for Xaxis's products and its brands through strategic marketing initiatives and public relations. It is also in her remit to build and foster an innovative culture across APAC by drive regional and global projects.

Cheryl also founded her own boutique Communications agency five years ago. In her previous roles, Cheryl worked with companies such as Channel NewsAsia, BatesAsia and Young & Rubicam. In her recent role, Cheryl was the regional marketing lead for a global recruitment firm where she helped to revamp and build the marketing function and processes and helped to train sales consultants.

Aside to the above, Cheryl also mentors aspiring entrepreneurs and technopreneurs. She gives talks and trainings at various events and schools such as NUS, SMU and The Founders' League on topics ranging from Entrepreneurship, Marketing, Digital, Comms and Personal Development. In addition, she is also a regular article contributor to the Athena Network, a platform for female executives and entrepreneurs to learn, grow and connect.

Cheryl is also (the only non-Muslim) on the Communications Advisory Committee of the Singapore Muslim Women's Association. Lastly, she is also a co-founder of Crazycat, a women network that supports, inspires and empowers the everyday women.
17:10-17:50
The Evolution of Media: Data Architectures and Audience Enrichment
Girish Menon / Vice President, Client Development APAC, [m]PLATFORM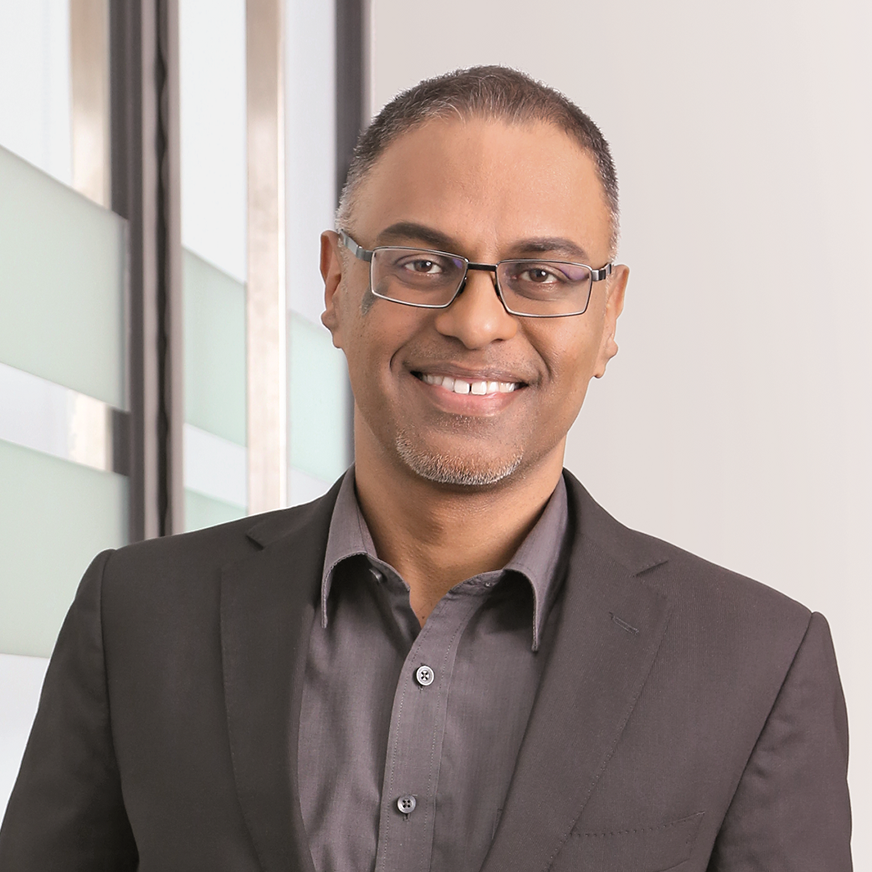 Girish Menon is in his 26th year with WPP, having worked with the group in India, Vietnam, Malaysia and now in a regional role in Singapore. With a degree in Electronics Engineering and an MBA in Marketing, Girish saw the advertising industry as a fascinating meeting point of art and science.

Over the years, he has been fortunate to work with WPP's wide portfolio of clients spanning virtually all advertiser categories. In his current role with [m]PLATFORM, Girish helps agency planners use the group's proprietary technology stack to enable delivery of superior audience insights, targeting capability and campaign performance for clients.

Girish writes about films and books on his blog www.chronophlogiston.wordpress.com and has also self-published two short stories online. Girish loves traveling, especially looking out for UNESCO World Heritage sites in the countries that he visits.
09:30-10:20
AI for Creativity
Takuya Kodama / Director, AI MIRAI, Dentsu Inc.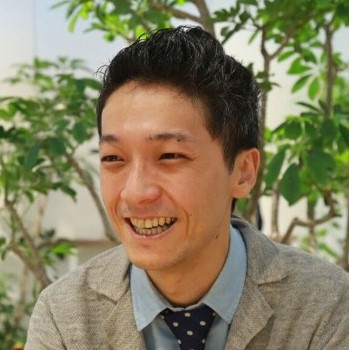 Takuya was born in 1984, graduated from the University of Tokyo and joined Dentsu Inc. in 2007.

Dentsu Inc. established the "AI MIRAI" company-wide project team in 2017, and Takuya was appointed as the AI MIRAI project promotion leader upon his professional background and experience. As of September 2018, he has managed more than 40 projects on AI applications in the marketing and advertising field. The project has been promoted internally as well as externally, with the emphasis on business applications of AI that aims to provide consulting services and solutions to clients of the Dentsu Group.
10:20-11:10
The impact of AI on marketing, the possibilities and the pitfalls
Rohan Philips / Global Chief Product Officer, iProspect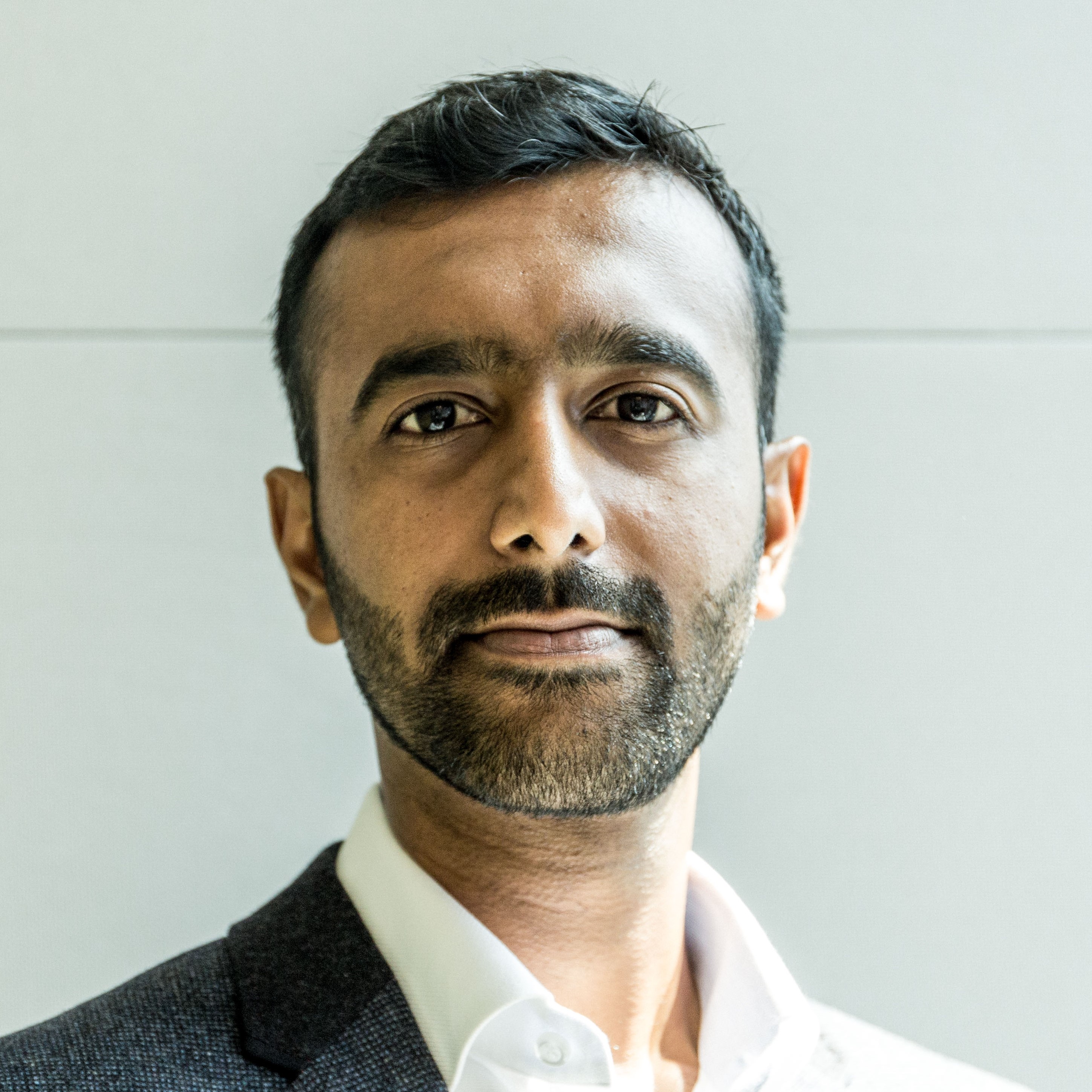 Rohan drives iProspect's central product development roadmap, adoption and commercialisation across the network's 55 markets and has over 10 years experience working on Global Media Products. Rohan represents iProspect as Dentsu Aegis Network liaison, where he supports and contributes to the development of Global Media Partnerships, Data Strategy and Platform Innovation in alignment with the Dentsu Aegis operating model and capability stacks. Rohan also leads the Product Innovation Committee, an extended team across iProspect' s top ten markets.

Previously Rohan was at GroupM, where he had served as the Vice President at [m]Platform and Xaxis, prior to this Rohan played key roles on data and technology across Europe and Asia Pacific.
11:10-12:00
Technology is human-centered. So is creativity.
Chris Chen / Chief Creative Officer, Isobar China Group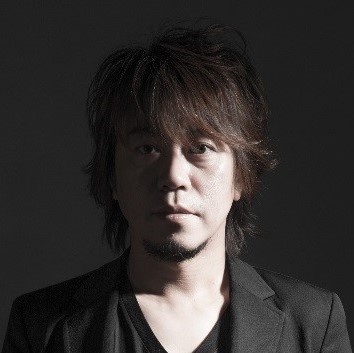 Chris Chen has more than 24 years' experience in the advertising industry, with 16 of which are in digital marketing. He founded the company in Taipei in 1999 as TRIO, later moved the company to Shanghai in 2002 when Chris took charge of the creative duties and operation of the company as CEO & ECD before it was acquired by Isobar in 2013. In 2016, Chris was awarded Greater China Agency Head of the Year by Campaign. In 2018, Chris was appointed as the Chief Creative Officer of Isobar China Group.

Led by Chris, Trio Isobar is famous for its "Simple Concept, Truly Integrated" marketing solutions. The agency has won more than 80 awards across Asia and Greater China including Campaign Asia-Pacific's Greater China Digital Agency of the Year 2012 and China Digital Agency of the Year 2013, Asia Pacific Advertising Festival (AdFest), Click Awards, Gold Mouse Awards, China Internet Advertising Competition and others.

Chris studied interactive design in School of Visual Art in New York. He believes that the key to successful digital communication is not only about creative and technical skills, but the integration of brand strategies, interactive experience and innovative technology. Chris is a frequent speaker at leading industry events such as the One Show Greater China and has been jury at renowned awards including Spikes Asia, New York Festival and D&AD.

Prior to entering the advertising industry, Chris used to be one of the pioneers of R&B and Acid Jazz music in Taiwan. He contributed to a lot of well-known music albums and his band Why Not was shortlisted in Taiwan Golden Melody Awards. Chris was also the host and consultant of the first ever daily TV show focusing on the Internet in Taiwan.
12:00
Dentsu Aegis Network Luncheon
13:40-14:00
44th IAA World Congress Kochi
Ramesh Narayan / Chairman, International Advertising Association Steering Committee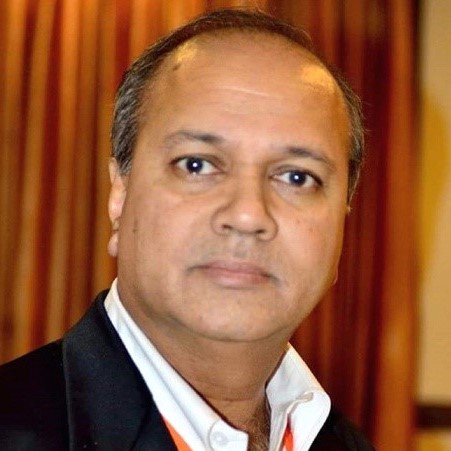 Ramesh Narayan is the first person to have the dual honour of being inducted into the International Advertising Association Hall of Fame and to have been honoured by the Advertising Agencies Association of India with its Lifetime Achievement Award. In 2015 he was honoured by the World Board of the International Advertising Association as a Global Champion at the inaugural Inspire awards ceremony in London and by the Public Relations Council of India for Creative Excellence.He is a member of the World Board of the International Advertising Association as Vice President (Internal Communications), a member of the Executive Committee of Asian Federation of Advertising Associations and is Immediate Past President of the IAA (India Chapter).
14:00-14:40
Reinventing Customer Experiences by using Enterprise Design Thinking
Buelent Aydindag / Customer Engagement and Design Leader, IBM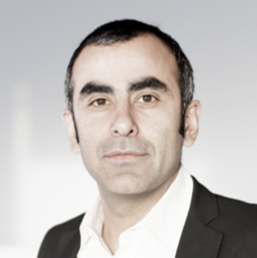 Buelent Aydindag is the Customer Engagement and Design Leader in Shanghai with almost 20 years of rich expertise in digital and managing Digital Agencies. Buelent supports the iX team in digital experiences, connected experiences, digital marketing, design and digital open innovation projects.Prior to iX, Buelent led the Digital Agency Office Aperto (now IBM) in Beijing; serving clients like Volkswagen China, Audi China, Skoda China and Microsoft China in telematics, digital marketing and digital open innovation projects.
14:40-15:20
How we leverage AI technology to strengthen your brand power?
Niklas Karlsson / VP - Chief Scientist, R&D, Oath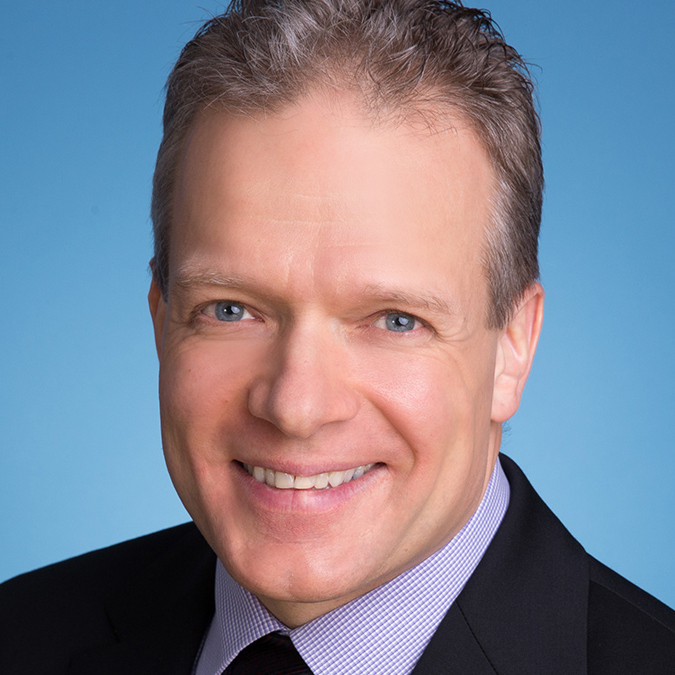 Dr. Niklas Karlsson is the Chief Scientist and Vice President of Research for Oath Inc's Programmatic Ad Tech Demand Platform, where he creates and implements the research vision around AI applied to online advertising. Niklas received a Ph.D. in Engineering with a focus on Control theory, Dynamic Systems, and Robotics, and an M.A. in Statistics and Applied Probability from UC Santa Barbara (USA); and an M.S. in Engineering Physics from Lund University (Sweden). He is also an alumni of the Stanford Executive Program. Niklas holds 29 patents, and received the Distinguished Alumni Award from the Department of Mechanical Engineering at UCSB in 2015 in recognition of "outstanding application of systems engineering principles to the field of online advertising" and the Master Inventor award from Oath Inc. in 2017 (the highest technology/science recognition within the company).
15:20-16:00
Is Imagination really more important than knowledge?
David Shing / Digital Prophet, Oath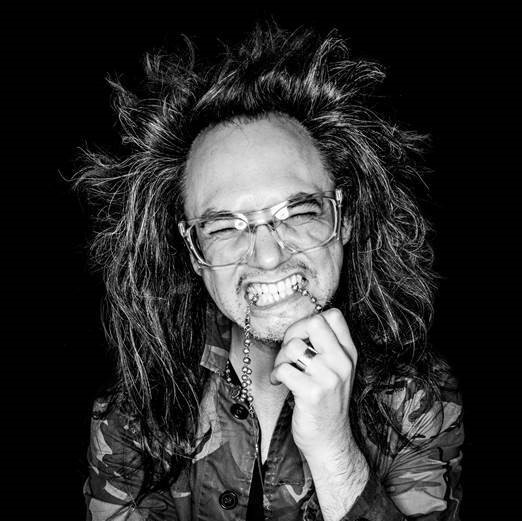 David Shing is Oath's Digital Prophet. He works across the globe to identify new opportunities for the business and assist in building the external profile of Oath.

He regularly speaks, discussing the latest marketing trends and providing his insight on the evolving digital landscape and where he believes it is headed in the future. By night he is an accidental singer-songwriter.
16:20-17:00
Creative Excellence in an AI-First World
Mathew Tizard / Creative Technologist, Google
Mathew Tizard has been working in Google's creative team, known as The ZOO, across the APAC region since 2014.

His academic background was in the UK studying Artificial Intelligence ("before it was cool") specializing in exploring the potential of neural networks and simulated evolution.

After a decade of making things for the web he started working in advertising at Australian and New Zealand agencies such as TBWA, Colenso BBDO and Shine.

Among other projects, Mathew was responsible for reinventing the Phonograph in the form of The Beck's Edison Bottle.

His role at Google places him at the nexus of some of the most exciting, expressive and challenging technologies of our time.
17:00-17:40
Prescriptive Marketing - the next generation of digital marketing
Sagiv Ben Shaul / CEO, Spotad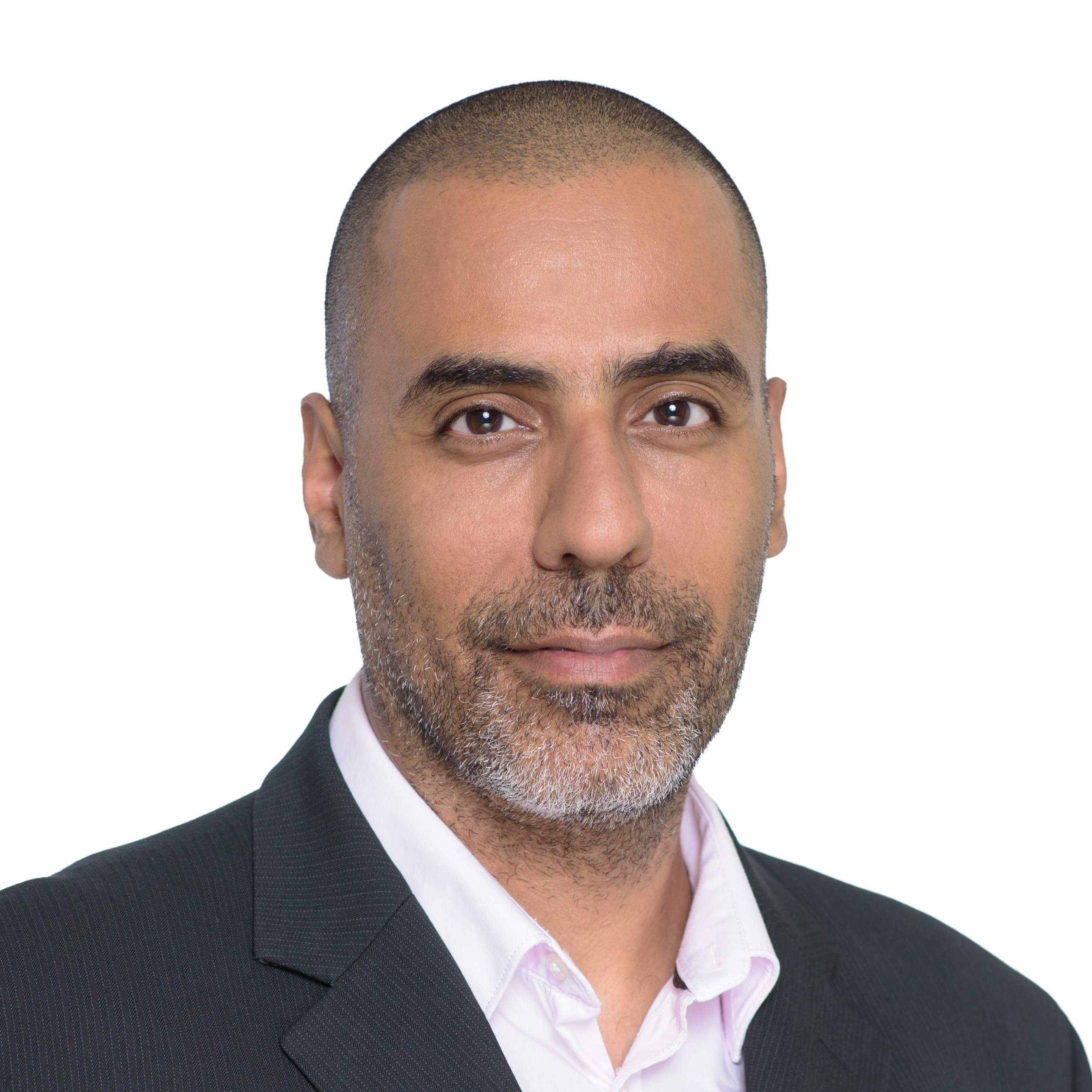 Spotad CEO, Sagiv Ben-Shaul, is a creative engineer with vast experience in architecture and development of web and mobile technologies. Sagiv holds the following degrees: B.Sc., Information Systems Engineering, Technion-Machon Technologi Le' Israel, and MBA, Operations Research, Tel-Aviv University.

Before founded Spotad in 2014, Sagiv was the former CTO and co-founder of PNMsoft, and has previously received the IDF Chief Of Staff award of excellence.
09:30-10:10
Standing On The Shoulders Of Giants, Looking To The Futures of AI×DOOH.
Zhiyong Liang / Marketing Department Manager, Phoenix Metropolis Media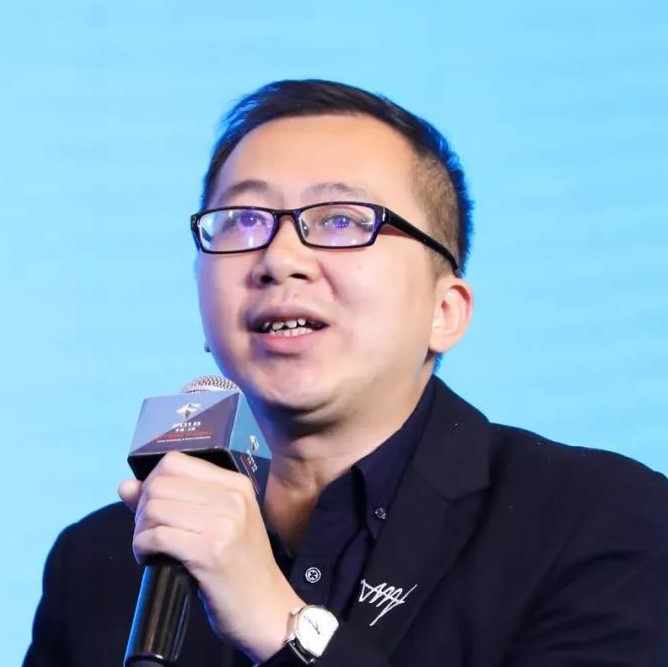 Zhiyong Liang has more than 17 years of experience in advertising media and over 10 years of experience specifically in digital out-of-home advertising (DOOH). He has initiated, strategized, and executed interactive DOOH projects for China Taiping Insurance Group, JD.com, Swatch Group, and L'Oréal, among other major Chinese and international companies. In recent years, he has been actively involved in large-scale cross screen projects integrating DOOH with mobile Internet. One example is the "OOH LED Advertising Empowerment Project," which combines "Internet+" and "+Internet," with WIFI sensors as architecture. By launching this project, he hopes to bring in more innovative practice into the DOOH industry in China.
10:10-10:50
Robot Journalist, writers and Filmmakers the future of media and advertising industry
Anis Shiekh / Founder and CEO, baseH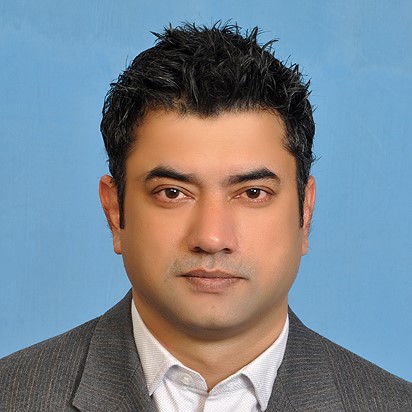 Anis Uddin Shiekh is an AI enthusiast and a financial industry journalist. He seeks to bring together the best of both worlds by integrating the power of AI and financial reporting. Anis started his career as a software developer and subsequently developed many financial applications for leading stock exchanges and brokerage houses. While taking an extended break from industry he worked as business journalist, editor and anchor where he started to develop a software which could convert financial data into news reports and one of the earliest AI writing software by the name Dante was born. He worked on the software for a few years himself before roping in three co-founders and formally founding baseH technologies.
10:50-11:30
Utilising AI in digital advertising
Kosuke Sogo / CEO & co-founder, AnyMind Group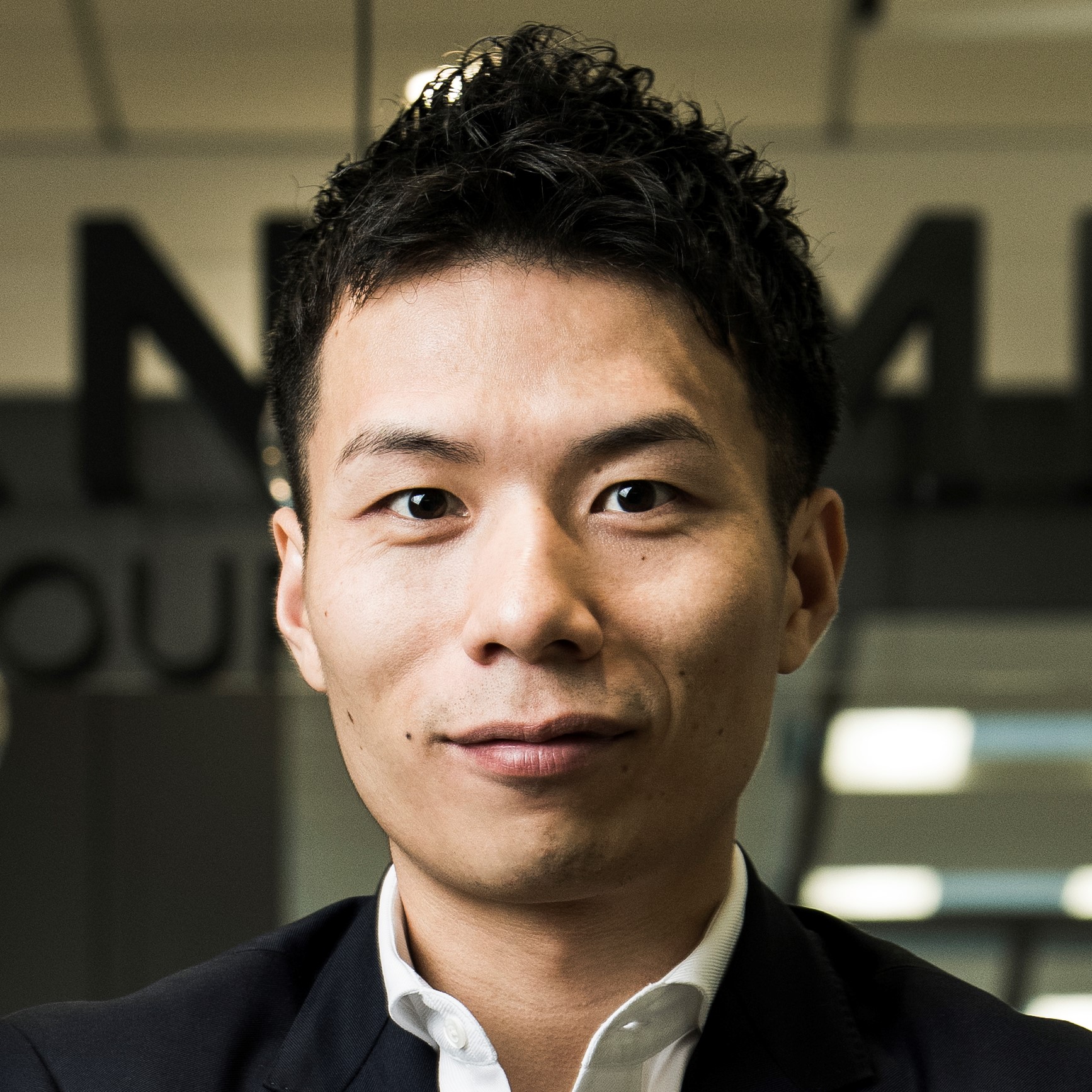 Kosuke Sogo is Chief Executive Officer and co-founder of AnyMind Group and oversees the expansion and growth of the various companies within AnyMind Group.

He was previously awarded "Asia's Most Influential Digital Marketing Professional" at World Brand Congress 2015. In 2016, Kosuke Sogo was awarded "100 Most Influential Global Marketing Leaders 2016" by World Marketing Congress. In 2017, Kosuke Sogo was awarded "Under-30 Achiever of the Year" by Mumbrella Asia Awards.
11:30-12:10
AI-enabled Marketing with Social and Audience Data
Chia-Yu Chien / Director, PeopleView Audience, eLand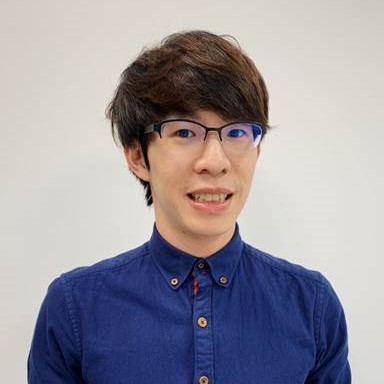 Jack Chien is product director of PeopleView Audience Database in eLand.

eLand, together with its cutting edge AI Chinese NLP technologies, dominates the data market by Taiwan No.1 social listening platform- OpView, and the largest 3rd-party audience database- PeopleView. By serving leading telecoms including Chunghwa, FarEasTone, and Taiwan Mobile and others, along with global agencies like Ogilvy, JWT, Dentsu Aegis, followed by clients across all industries including finance, retail, FMCG… etc., eLand has won over 60% of the market share in Taiwan.

PeopleView focuses on "3rd-party digital footprint big data + AI" applications. It collects and identifies digital footprint big data, portrays interests, and predicts buying intensions of 21 million active devices per month in Taiwan. Enterprises clients across all industries, including finance, automobile, and retails, etc., have been utilizing the enhanced customer data from PeopleView to build customer persona and conduct high-precision ad targeting. As a Public DMP Partner of Google, PeopleView has broaden its service scope to provide quality data for more clients.
12:10
TAAA / IAA / 4A / MAA / DMA / TIPRA Luncheon
13:40-14:20
Make AI Tailor-Fit Evaryone's Needs
Qian Zhang / GM of Creative Center, Ad & Sales Dept. Xiaomi Inc.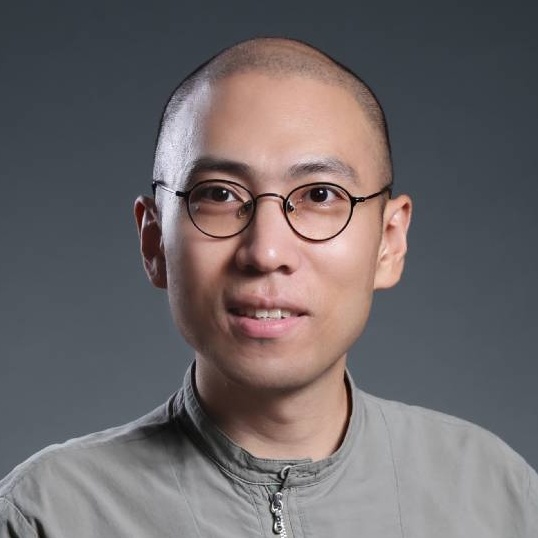 13 years creative work experience of digital marketing, especially on creative solutions of Iot; Have worked in Dentsu, Energy Source and GroupM; Currently, working as the General Manager of the national creative center, in Xiaomi Company's advertising sales department.

Have served Mercedes Benz, Canon, TOYOTA, Ping An Insurance, Haier, HUAWEI and other brands, with hundreds of advertising awards.

Invited by Effie Awards, ROI Festival, Tiger Roar Awards, times Young Creative Awards…to be a judge.
14:20-15:00
Leveraging AI and Data Empowered Marketing Intelligence Platform for International Advertisers to Target China Market
Amanda Kwok / Business Development Director, iPinYou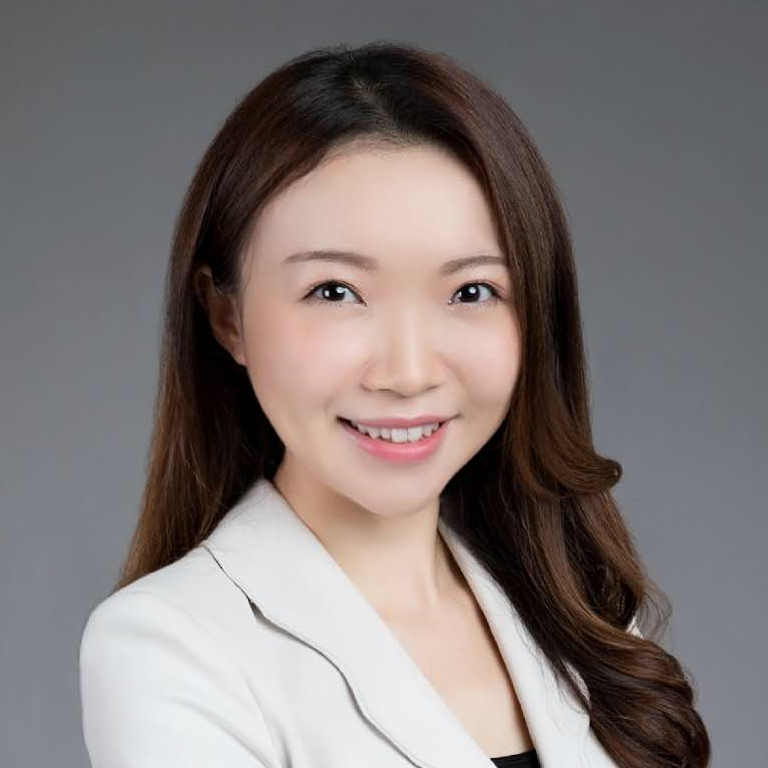 Amanda has good experiences in media technology, marketing and advertising. Leveraging the programmatic buying and big data from branding to performance marketing, Amanda has been provided hundreds of advertising solutions and promotion strategies to domestic and international clients, which helping the advertiser to increase sales, brand awareness, market share as well as strengthen their business in the Mainland China and overseas markets. Amanda is now leading iPinYou's digital advertising and solutions development for clients to target the China market.
15:00-15:40
AI x Industry
Peter Hu / Solutions Technical Unit Director, Microsoft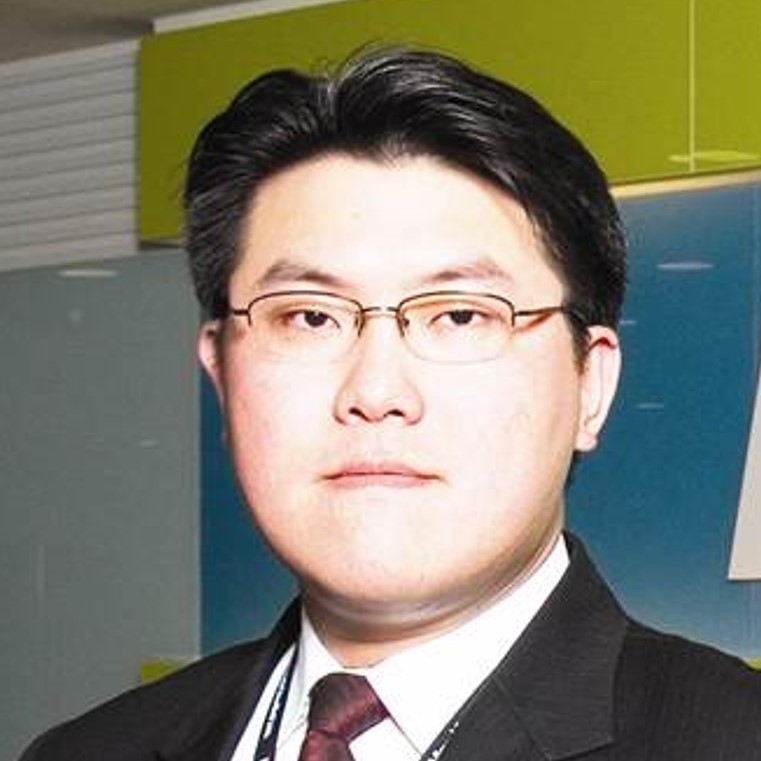 Peter (De-Ming) Hu is leading Solutions Technical Unit (STU) , Microsoft Technology Center (MTC) and Microsoft Accelerator of Microsoft Taiwan. STU and MTC are organizations to accelerate enterprise customers' digital transformation with Cloud solutions planning, architecture design and resource optimization.

He joined Microsoft Taiwan since 2004 as Developer Product Manager. He was invited to join Microsoft Greater China Region as Developer Marketing Lead in 2008. During his 10 years career in China market, he initiated and led DevOps momentum, and to accelerate several significant wins includes Huawei, ZTE, OPG and Hong Kong Jockey Club. He also supported the transformation in major China financial customers such as Agriculture Bank of China, Bank of China, People's Insurance Company of China, to build impactful references to influence whole FSI industry. Now DevOps is becoming an important factor in FINTECH transformation, from enterprise app development perspective.

Before he joined Microsoft in 2004, he has 6 years IT work experience in Systex Corporation, which is the largest financial professional service provider in Taiwan.
15:40-16:00
Big Data Evolution- Mixed Data
Freya Yan / General Manager, CLICKFORCE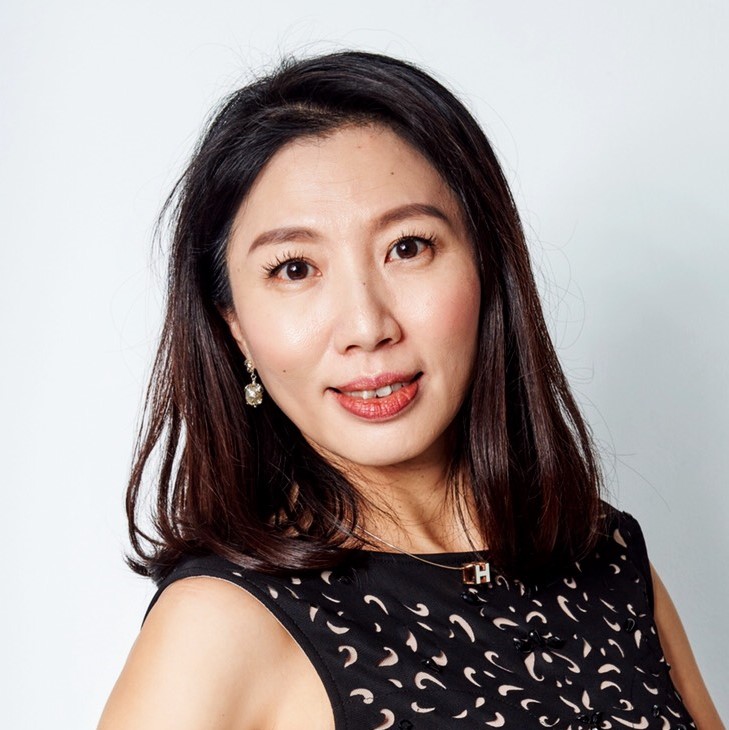 ● Founder and GM of "CLICKFORCE"
● More than 20 years of experience providing service to clients in digital marketing industry
● Founded "CLICKFORCE", the first local digital advertising platform for all devices (PC/Mobile/TV) in 2009.

Freya established the leading position of "CLICKFORCE" as "the expert of data marketing" and continue to move forward as industry pioneer.
With data application as core, "CLICKFORCE" is dedicated to applying AI to advisement optimization.
Since 2017, "CLICKFORCE" led the concept of data quality control, data certification, data exchange, and multi-source data; creating the new digital media trend
16:00-16:30
Closing Ceremony
16:30-17:30
13th AdTaiwan
Experiencing Tours - A
Experiencing Tours - B
WEIBO

Weibo is a leading social media for people to create, share and discover content online. It combines the means of public self-expression in real time with a powerful platform for social interaction, content aggregation and content distribution.   Weibo enables its advertising and marketing customers to promote their brands, products and services to users. Weibo offers a wide range of advertising and marketing solutions to companies of all sizes. Weibo has developed and is continuously refining its social interest graph recommendation engine, which enables its customers to perform people marketing and target audiences based on user demographics, social relationships, interests and behaviors, to achieve greater relevance, engagement and marketing effectiveness.   To know more about Weibo. Let's meet at 2018 DigiAsia.
urAD
urAD is founded at 2010, which is a cutting-edge digital advertising firm based in Taiwan. Our comprehensive one-stop digital advertising solution offers intelligent marketing strategies that deliver results effectively and efficiently. We help marketers make better business decisions, generate greater demand from the right mix of channels, convert impulse to sales, increase revenue and profitability. We had helped more than 500 domestic & foreign brand customers achieve marketing tasks, also an important partner for Major Media Companies, including Google, Facebook, LINE and more.urAD Targets on Customer Growth, Focusing on Marketing AI DataSolutions!Always "Data First"!
LinkOOH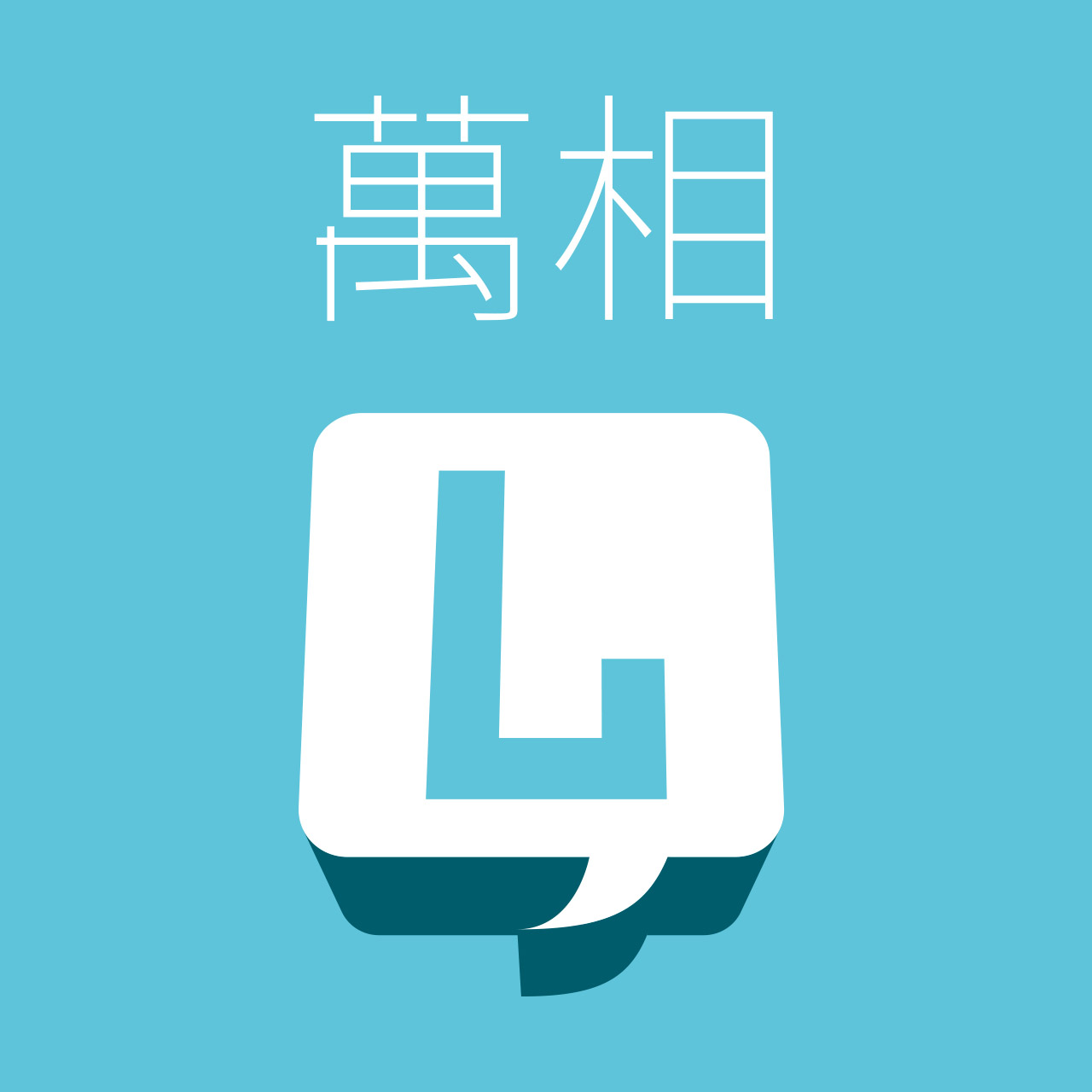 Link00H is a subdivision of Foxconn Technology Group which research and develop media platform and innovative application, including 'Gesture Control', 'Second Screen Application', 'Smart Delivery', Offline-to-Online Marketing' and 'Augmented Reality(AR)'…and so on. Link00H has obtained digital and multimedia dealerships of Taipei MRT, Taipei Train Station, Syntrend Creative Park, and Taipei and Kaohsiung bus stops to serve branding clients.